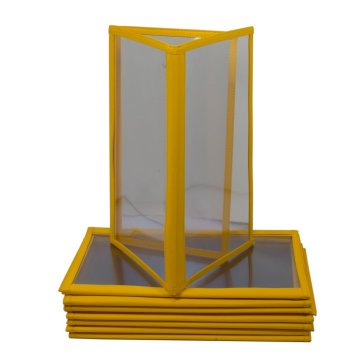 Product: Cafe Cover
Color: Yellow
Style: Triple Panels
Size: A5L
Lot Quantity: 8
Price: $100 + GST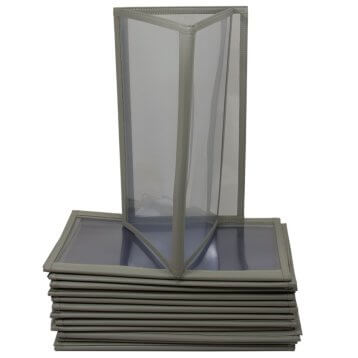 Product: Cafe Cover
Color: Light Grey
Style: Triple Panels
Size: A5L
Lot Quantity: 14
Price: $175 + GST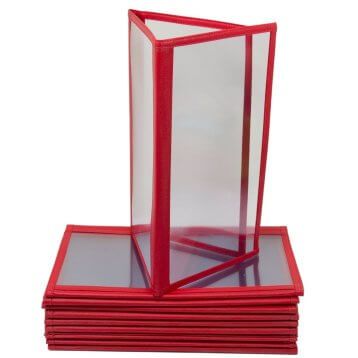 Product: Cafe Cover
Color: Red
Style: Triple Panels
Size: A5L
Lot Quantity: 10
Price: $125 + GST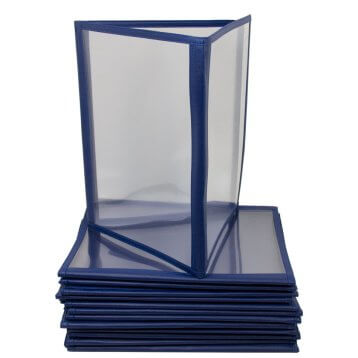 Product: Cafe Cover
Color: Blue
Style: Triple Panels
Size: A4
Lot Quantity: 13
Price: $175.5 + GST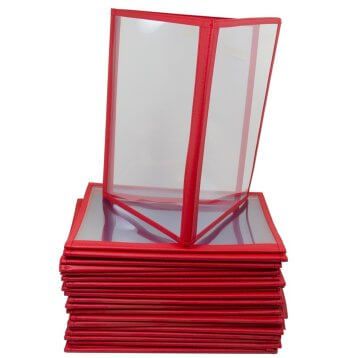 Product: Cafe Cover
Color: Red
Style: Triple Panels
Size: A4
Lot Quantity: 21
Price: $283.5 + GST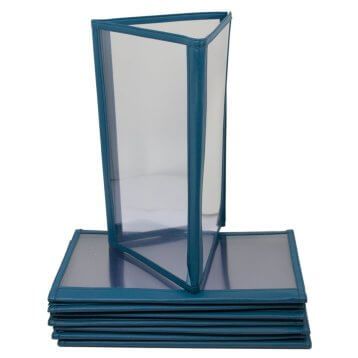 Product: Cafe Cover
Color: Teal
Style: Triple Panels
Size: A5L
Lot Quantity: 8
Price: $100 + GST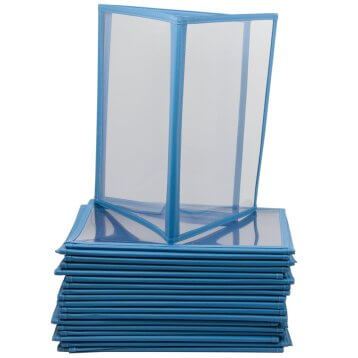 Product: Cafe Cover
Color: Light Blue
Style: Triple Panels
Size: A4
Lot Quantity: 19
Price: $256.5 + GST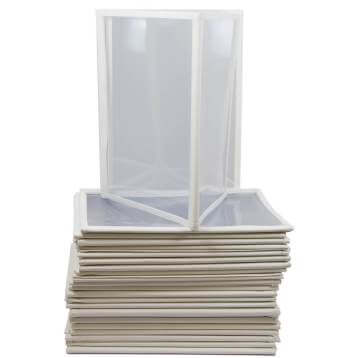 Product: Cafe Cover
Color: White
Style: Triple Panels
Size: A4
Lot Quantity: 23
Price: $310.5 + GST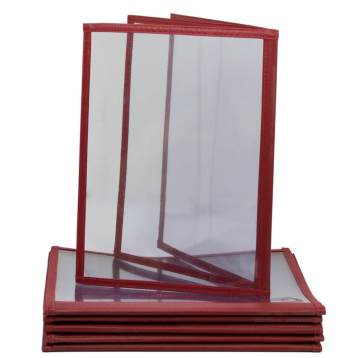 Product: Cafe Cover
Color: Ruby Red
Style: Triple Panels Booklet
Size: A4
Lot Quantity: 6
Price: $81 + GST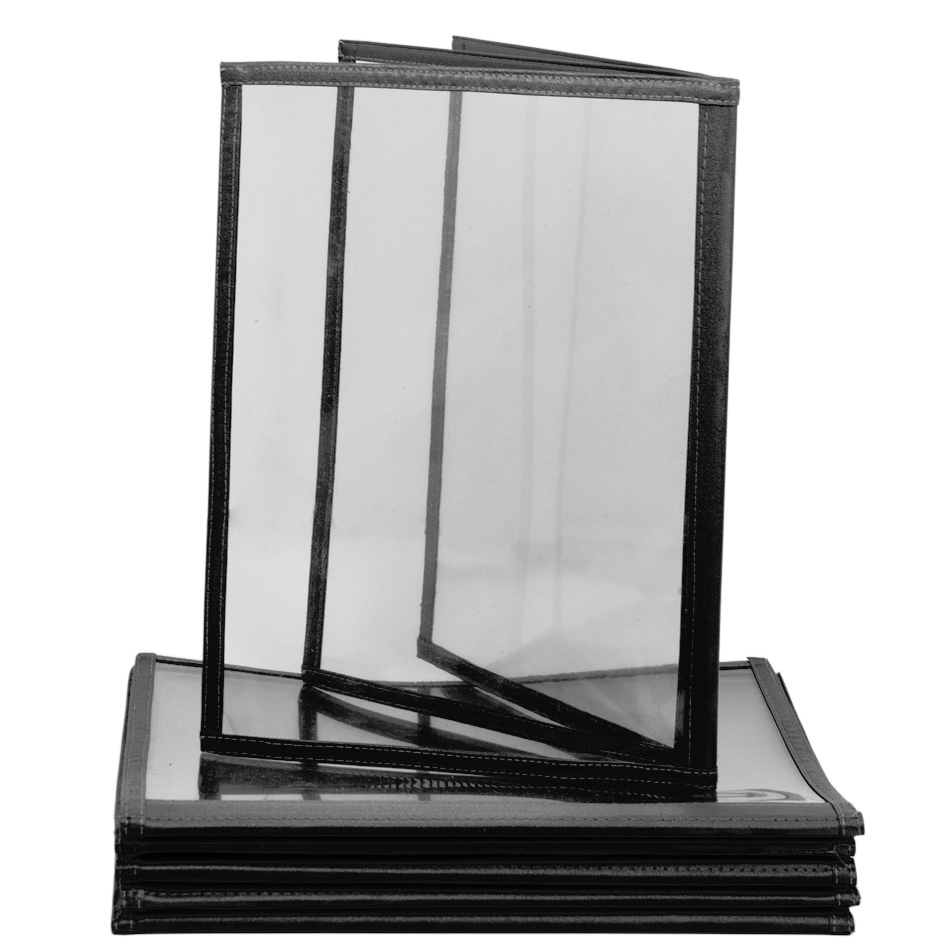 Product: Cafe Cover
Color: Black
Style: Triple Panels Booklet
Size: A4
Lot Quantity: 10 (Available 60)
Price: $135 + GST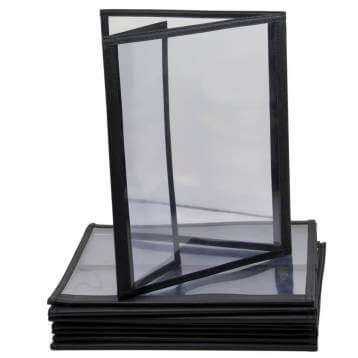 Product: Cafe Cover
Color: Black
Style: 2 1/2 Panels
Size: A4
Lot Quantity: 9
Price: $117 + GST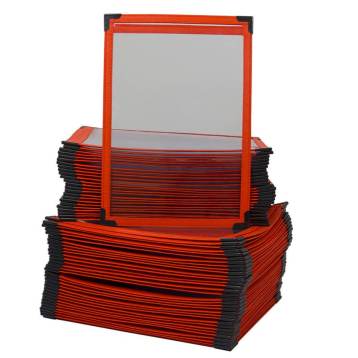 Product: Cafe Cover
Color: Orange with Black Corners
Style: Single Panel
Size: A5
Lot Quantity: 10 (Available 94)
Price: $79 + GST
Menucorp offer a huge range of menu cover factory seconds at heavily discounted prices.
The factory is open to the public Monday to Friday from 10.00am to 4.00pm. It is recommended you call before you visit so that one of our staff members can assist you in the factory outlet. You can expect to see the following items:
• Menus Cover Seconds
• Discontinued Lines
• Excess over-runs menu covers on sale
• Slightly damaged menus covers heavily discounted
• Discounted menu cover samples
• Budget menu covers on sale
Folders, Presentation Boxes and Portfolios – Factory Seconds
We also have a clearance range of folders, presentation boxes and portfolio at discounted factory prices. Craft & Artist Scrap Material Seconds
A range of factory scrap material ideal for craft makers and artists.